Immaculate Conception Catholic Church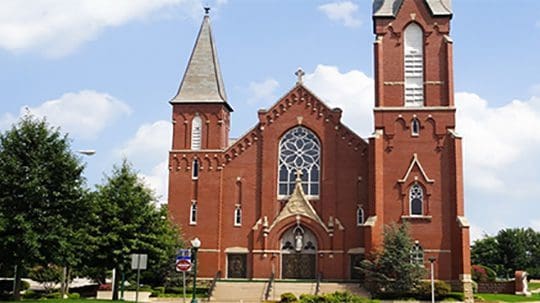 Campaign Purpose
The members of Immaculate Conception Catholic Church in Fort Smith, AR exceeded their goal in their Restoring to Glory capital campaign. Their plans included renovating their chapel and creating a new Youth Center. They also planned to improve their school, preschool, church facility, parish center, and gymnasium.
Testimonials
"I am very grateful for the excellent work Walsh & Associates did conducting our capital campaign. With their professional guidance we are well on our way to reaching our challenge goal. The feedback I received from parishioners was unanimously positive. I would highly recommend them."
– Father John Antony
Helping Churches Reach New Heights in their Capital Campaigns
Our mission is to be great stewards, to live up to the Parable of Talents and to bring out the best in those we serve. Our consistent and proven-to-be-successful approach to directing church capital campaigns helps assure this. We just work with churches, only do capital campaigns and ground them in prayer, scripture and sound stewardship teachings. Then we combine this with practical, proven-to-be-most-productive operating methods. This not only assures you of getting the best results and best return on your capital campaign investment financially, but also, that your church will grow spiritually and in community and will be more equipped and excited than ever about doing God's will through the works of your church.
For More Information & Our Free Planning Guide
Please send me your free downloadable guide.