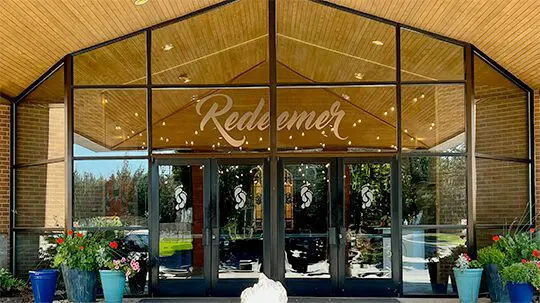 Campaign Purpose
Redeemer Lutheran's church facility was dedicated in 1987. Since then, they completed a major capital campaign to remodel the worship center, lobby, and improve their sound and video system. That effort was followed by a smaller campaign called to build their playground, complete some minor interior renovations, and reduce debt. It was time, again, to begin another effort to address new needs and even greater demands on their facilities.
Redeemer Lutheran  Renewing Redeemer campaign was undertaken to address needed financial and facility improvements. The funds raised would paying down their debt and enable them to fund other important priorities. Also, improving their worship and educational facilities would allow them to live out their mission in community with God and each other.
Testimonials
"Walsh & Associates services were invaluable in allowing our staff and board to focus on their ministry duties while conducting a professional capital campaign. I can't imagine how poor a job we would have done if we tried to do it without Walsh."
– Rob Stephens, Creative Giving Chair
"Walsh & Associates did a fine job. Thanks for all the hard work!"
– Drew Bayles, Associate Pastor
Helping Churches Reach New Heights in their Capital Campaigns
Our mission is to be great stewards, to live up to the Parable of Talents and to bring out the best in those we serve. Our consistent and proven-to-be-successful approach to directing church capital campaigns helps assure this. We just work with churches, only do capital campaigns and ground them in prayer, scripture and sound stewardship teachings. Then we combine this with practical, proven-to-be-most-productive operating methods. This not only assures you of getting the best results and best return on your capital campaign investment financially, but also, that your church will grow spiritually and in community and will be more equipped and excited than ever about doing God's will through the works of your church.
For More Information & Our Free Success Guide
Please send me your free downloadable guide.