St Joseph Catholic Church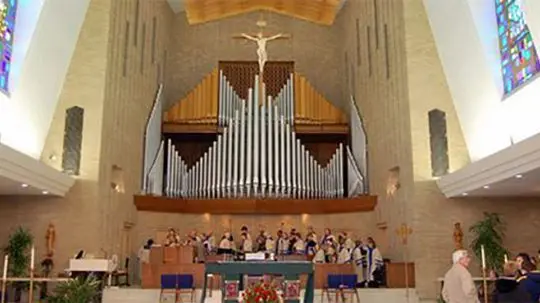 Campaign Purpose
When St. Joseph's decided to build their East Campus, they knew they could not raise enough to cover the entire costs and that a mortgage would be necessary. With the collection of essentially all campaign pledges, the remaining mortgage was now straining their budget and costing their church, and consequently their members, hundreds of thousands of dollars in principal and interest payments each year. The resulting lack of resources had caused them to defer much needed maintenance repairs, prevented making any significant improvements to facilities, and had limited their ability to expand, improve and add new ministries and outreach efforts.
Consequently, it was time to address these issues. Church leadership wanted to put their parish on a firm financial footing and provide sufficient resources to further maintain their facilities and better provide for their ministries and outreach services.With direction from Walsh & Associates a capital campaign was planned toward retiring debt. Other needs were considered and necessary maintenance needs were also included in the effort.
The community of St. Joseph's Parish rallied behind the plans. They exceeded the goal of their Foundation for Our Future campaign. Their generosity raised funds to replace their school's HVAC system and help retire their parish debt.
Testimonials
"This program "works." The person-to person ask, after the volunteers own commitment, is the key element to success (after prayer!)."
– Msgr. Dennis Metzger
Helping Churches Reach New Heights in their Capital Campaigns
Our mission is to be great stewards, to live up to the Parable of Talents and to bring out the best in those we serve. Our consistent and proven-to-be-successful approach to directing church capital campaigns helps assure this. We just work with churches, only do capital campaigns and ground them in prayer, scripture and sound stewardship teachings. Then we combine this with practical, proven-to-be-most-productive operating methods. This not only assures you of getting the best results and best return on your capital campaign investment financially, but also, that your church will grow spiritually and in community and will be more equipped and excited than ever about doing God's will through the works of your church.
For More Information & Our Free Success Guide
Please send me your free downloadable guide.