St Joseph Catholic Church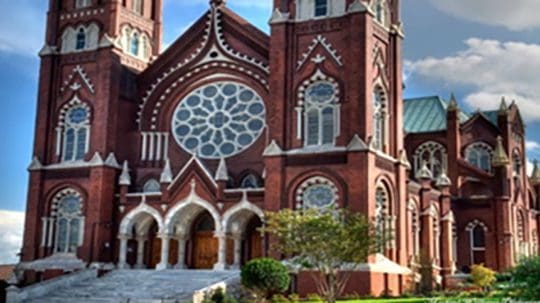 Campaign Purpose
Church leadership, in partnership with Walsh & Associates, proposed a thoughtful and prayerful plan to reduce debt. They called for a three-year initiative to substantially reduce or retire their debt and move forward in completing their church and rectory property master plan. With the support of the community, the Vision 2020 Continuing in Love campaign raised a substantial amount toward their effort to church debt-reduction.
Testimonials
"Our campaign presented us with challenges, but I must say with our consultant's expert leadership and overall positive attitude, these challenges were met head on. Through our continued use of Walsh's software as well as your assured assistance during the annual follow-up appeals, there's no doubt our goal will be met."
– Jeff VanDuinen, Church Administrator
Helping Churches Reach New Heights in their Capital Campaigns
Our mission is to be great stewards, to live up to the Parable of Talents and to bring out the best in those we serve. Our consistent and proven-to-be-successful approach to directing church capital campaigns helps assure this. We just work with churches, only do capital campaigns and ground them in prayer, scripture and sound stewardship teachings. Then we combine this with practical, proven-to-be-most-productive operating methods. This not only assures you of getting the best results and best return on your capital campaign investment financially, but also, that your church will grow spiritually and in community and will be more equipped and excited than ever about doing God's will through the works of your church.
For More Information & Our Free Success Guide
Please send me your free downloadable guide.