St Michael Catholic Church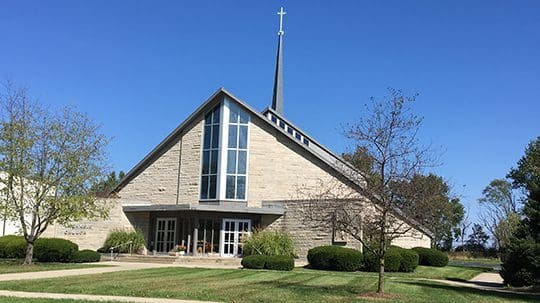 Campaign Purpose
Urgent needs in St. Michael Catholic Church and School needed to be addressed and their building requirements had increased with the growth of their parish.  The church building needed renovation, a connection was needed between campus buildings and temporary classrooms needed to be removed. They also needed their sound system replaced and their HVAC system improved. Outside the parking lot needed repair and new city codes required storm water run-off infrastructure be completed before doing any campus construction or renovation.
Walsh & Associates assisted the members of St. Michael Catholic Church with their Connecting Our Mission, Growing Our Faith campaign. Members of the community generously responded. The funds raised exceeded the campaign goal and were almost four times the church's annual giving!
Testimonials
"Our campaign was well organized and executed with clear and timely communication. A long-time parishioner told me that this was the best capital campaign that they can remember. We have been here 20+ years, and I would agree with that. Our consultant did a great job!"
– Patty Ellenberger, Prayer Chair

"The services of Walsh were all very good, and we did exceed our goal of $2.5 million and raised $3,000,000."
– John Davis, Advanced Gifts Co-Chair
"The campaign was very well organized, which made it very easy to get people to volunteer."
– Jeanne O'Donnell, Advanced Gifts Co-Chair

Helping Churches Reach New Heights in their Capital Campaigns
Our mission is to be great stewards, to live up to the Parable of Talents and to bring out the best in those we serve. Our consistent and proven-to-be-successful approach to directing church capital campaigns helps assure this. We just work with churches, only do capital campaigns and ground them in prayer, scripture and sound stewardship teachings. Then we combine this with practical, proven-to-be-most-productive operating methods. This not only assures you of getting the best results and best return on your capital campaign investment financially, but also, that your church will grow spiritually and in community and will be more equipped and excited than ever about doing God's will through the works of your church.
For More Information & Our Free Success Guide
Please send me your free downloadable guide.