West Side Presbyterian Church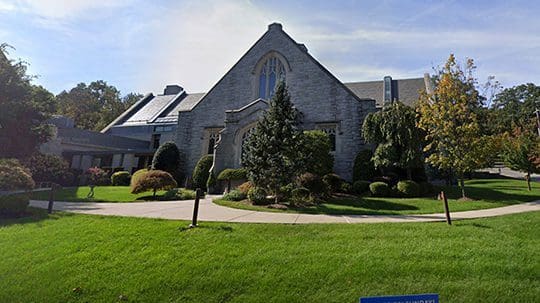 Campaign Purpose
For many, West Side Presbyterian Church anchors the local community and is the church generations of their family members have attended. And, when a fire destroyed and damaged much of their church campus it did not destroy their faith and spirit. By the grace of God, they rebuilt a beautiful sanctuary and expanded facility with ample room for worship, fellowship, education and community out-reach.
The new facility's construction cost was covered by the fire insurance settlement and the congregation's generous support and contributions to three capital campaigns. However, continued debt meant the church could have minimal annual budget increases and had to reduce their mission budget, cut staff and staff pay raises, and cut program ministry budgets significantly.
West Side Presbyterian was determined to show the utmost in appreciation for those who had sacrificed again and again through their earlier campaigns. To appreciate how their entire faith community benefited from their new and expanded facility. And to give all of their families, particularly their newer members, an opportunity to become more actively involved in supporting the church. Their goal was to support future church programming and ministries by paying off their debt fully through their Honoring Our Past, Blessing Our Future debt reduction campaign.
Testimonials
"We were very impressed with the overall professionalism and energy of Walsh. Our director's enthusiasm for her job and our church was a wonderful motivation for those of us non-professionals!"
– Dru Pierce
"The program was so well organized and run. Our director was a HUGE plus and made everything so incredibly efficient and effective. Well done!"
– Myra Garcia

"Services were great, all materials easy to work with and Walsh was wonderful to work with."
– Carolyn Conetta

"I was very impressed with Walsh's professionalism, organizational skills, and the overall development of the campaign."
– John Pierce

Helping Churches Reach New Heights in their Capital Campaigns
Our mission is to be great stewards, to live up to the Parable of Talents and to bring out the best in those we serve. Our consistent and proven-to-be-successful approach to directing church capital campaigns helps assure this. We just work with churches, only do capital campaigns and ground them in prayer, scripture and sound stewardship teachings. Then we combine this with practical, proven-to-be-most-productive operating methods. This not only assures you of getting the best results and best return on your capital campaign investment financially, but also, that your church will grow spiritually and in community and will be more equipped and excited than ever about doing God's will through the works of your church.
For More Information & Our Free Planning Guide
Please send me your free downloadable guide.