Blessed Teresa of Calcutta Catholic Church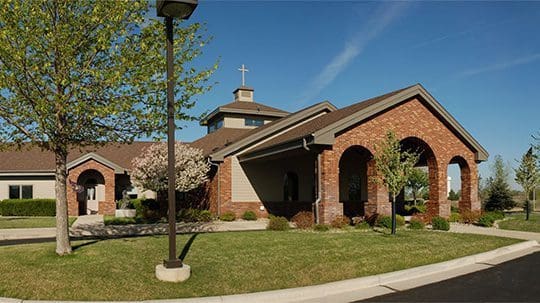 Campaign Purpose
Blessed Teresa of Calcutta parish had two outstanding loans with the diocese – one for land and the other for their building. With money raised from a previous campaign and some additional money from their operating fund, they had been able to make some significant strides in reducing their land debt and some small strides in reducing their overall indebtedness.
A more concerted effort to repay their loans to the diocese would reduce the principal owed more quickly and reduce future interest payments at the same time. Complete repayment of their debt would free resources to improve their parish and the services and ministries they provide. There were many ways they wanted to channel money if it were no longer needed for debt service.
Under the direction of Walsh & Associates, the Freedom for Our Future campaign was generously supported by the community. They exceeded their goal in support of paying down their land and building debt.
Testimonials
"The campaign far exceeded my and others expectations. A job well done!"
– Michael Wolpert, MD – Advanced Gifts Chair
Helping Churches Reach New Heights in their Capital Campaigns
Our mission is to be great stewards, to live up to the Parable of Talents and to bring out the best in those we serve. Our consistent and proven-to-be-successful approach to directing church capital campaigns helps assure this. We just work with churches, only do capital campaigns and ground them in prayer, scripture and sound stewardship teachings. Then we combine this with practical, proven-to-be-most-productive operating methods. This not only assures you of getting the best results and best return on your capital campaign investment financially, but also, that your church will grow spiritually and in community and will be more equipped and excited than ever about doing God's will through the works of your church.
For More Information & Our Free Success Guide
Please send me your free downloadable guide.